Small Precision Carbide and High Speed Swiss Tooling
Hard-to-find carbide Swiss tooling, including left-handed tools are standards at Helfer. Just give us your tooling requirements and we will deliver to your production schedule.
All our tools are made of high quality carbide with precision tolerances held to .0002 inches, or .0001 inches if customer specifies.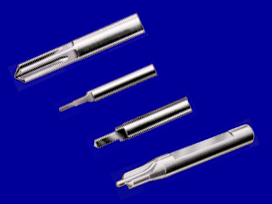 Four-Flute Broach
Step Half Round
Ream and Radius Spade Drill
Piloted Carbide Slitting Broach
Swiss Polygon Cutters and Escomatic Tooling
Helfer Tool makes a wide variety of polygon cutters for TOR-4 and M-7 Swiss machines. These are made either carbide inserted or from solid carbide.
Check us for your escomatic needs. We can supply your tooling needs in either C2 or micro-grain carbides. We now stock D2, D4 and D6 blanks.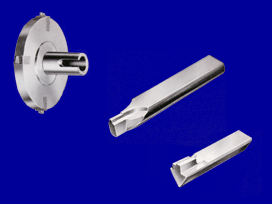 Carbide Inserted Polygon Cutter
Escomatic Tools
Cutters and Reamers
Our craftsmen produce a wide variety of cutting tools for a diverse field of customers such as: aerospace, electrical, medical and fastener industries. Helfer Tool produces precision tools in either carbide or H.S.S.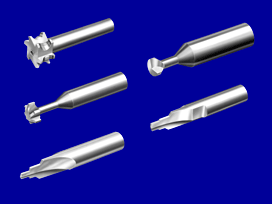 Cutters
Rotary Form Cutter
ID Recess Tool
Rotary Form Cutter
High Speed Spade Drill
Carbide Spade Drill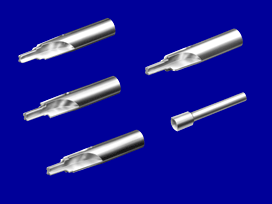 Reamers
Step Reamer
Carbide Step Reamer
Step Reamer
Carbide or High Speed ID Broach
Carbide Step Form Reamer